The Happy Guy Marketing (THGM) began by accident. Like so many accidents, it grew to become a success.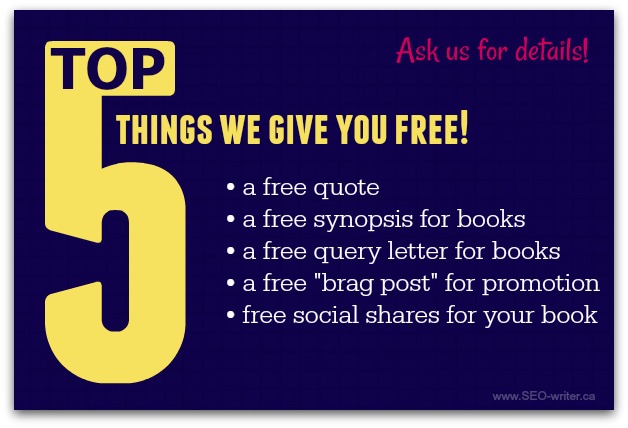 Our history
In the prehistoric days of the Internet (2002), David Leonhardt put together his two main online skills. These were SEO (search engine optimization) and writing. Hence the domain: SEO-writer.ca.
Since then, a few changes have happened:
THGM incorporated. Chantal and David Leonhardt are co-owners
We moved from focusing on SEO to a broader online promotion strategy.
We began to focus more on writing, for both online and offline use.
The team grew, with specialists in various areas taking on the bulk of the work.
You might have noticed that we are based in Canada. We have a good team of Canadian and US-based writers. Our promotion team spans the globe. We have serviced clients on every continent except Antarctica (still working on that one!) and in a variety of languages.
The writing team
The Happy Guy Marketing is a "freelance writers agency". What that means is that all the writers on our team are freelancers. They work independently, but they are part of our team. They have stood the test of time, having proven to be:
ethical
effective
trustworthy
Our criteria of who is on our team is threefold:
They are all superb writers. Unlike many "writers" on the Internet, our ghostwriters know their craft. We match the writer's unique skills and experience to your needs.
They have proven themselves to be ethical and reliable. We have worked with writers who try to shake down clients for more money half-way through a project. That is unacceptable, and it is why we value our time-tested team of writers.
They know how to treat you like royalty. Many writers can write; not all writers understand customer service. Ours do.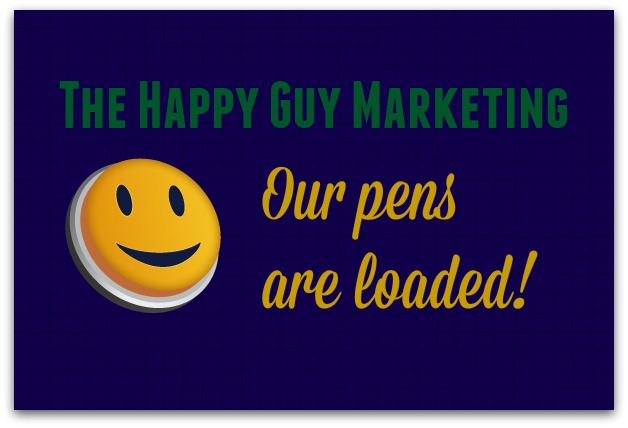 The promotion team
We don't take on huge clients. We prefer to work with small business and local organizations. We will put together a strategy that matches your needs, then assemble the team that can best make it happen.
Our circle includes:
coders
writers
designers
strategists
experts in influencer marketing, social media marketing, blogger outreach, etc.
Your privacy and confidentiality
We respect your privacy and your confidentiality. Period. When you hire a ghostwriter, you might not want that publicized. All names mentioned on this website are with the express permission of the clients.
If you have any questions about privacy and confidentiality, please ask.
Payment
We accept payment in both Canadian and US dollars. If we know you are Canadian, we will quote in Canadian dollars.
We accept payment via PayPal. You can also pay by credit card through PayPal. We accept checks and money orders in both Canadian and American currency. If you are Canadian, you can also pay by email Interac. We can set that up for you.