Hi. My name is David Leonhardt, and this is The Happy Guy Marketing. Our talented marketing team is ready to help you promote your small business website. We'll put together a plan that works for you.
We offer you a team of Canadian, American and overseas coders, writers and promoters. We put together the right people to make your campaign succeed.
Send us the yellow form on this page, and we'll give you a free quote.
We used to do SEO full time. Now, we work more holistically with a variety of symbiotic approaches:
SEO
social media
content marketing
Get your free quote now. Fill in this form.
Five critical aspects of marketing you have to define
Who your target market is
What your target market needs
What motivates your target market to shop
Where your target market looks for your product or service
What image you want to project to your target market.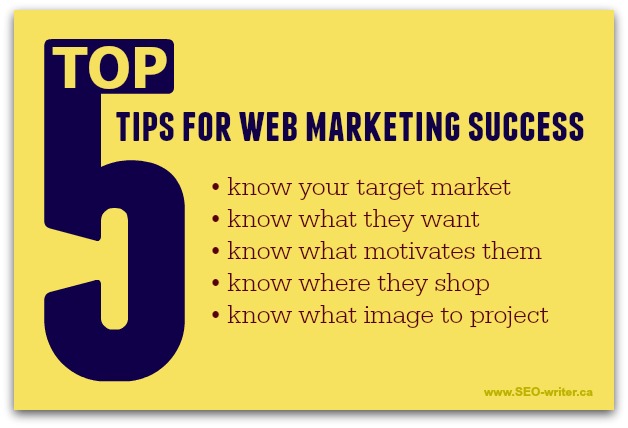 Five reasons to hire us for your website marketing
We've been around a long time. We've been doing SEO as long as "SEO" has been a thing and social media as long as it's been around.
We use technical people to do the technical work, and creative people to do the creative work.
Our top skill is writing quality content. That's what distinguishes your website and your brand the most from your competitors.
We understand promotion, which is also critical for search engine rankings. Promotion also relies on top quality content.
We work exclusively with small businesses like yours who don't need an enterprise solution.
For a quality online marketing campaign, fill in the form on this page to get a free quote.
Five reasons to hire a Canadian website marketing team
You can pay for your campaign in Canadian dollars.
We understand both Canadian business and the global Internet environment.
We want to help fellow Canadian small businesses like yours succeed.
A Canadian promotional service can find local advantages that others sometimes can't.
We have Canadian writers and promoters. But we also have Americans and others on our extended team, and we make prudent and strategic use of their services.
Five things to tell your website marketing team
Tell your us about your budget.
Tell your us who your ideal customer is.
Tell your us about your image and your branding.
Tell your us what products or services you want most to promote.
Tell your about the customer journey once they reach your website.
Five tips to work with an website promotion team
Make sure to pay on time.
Long-term success takes time. Be patient.
Provide input when a content creator needs it. Quality original content is your competitive advantage.
Approve a plan of action, but be flexible. Sometimes the SEO and social media landscapes change fast, and we might find unanticipated opportunities for you.
Provide as much original research (proprietary data, case studies, customer comments and experiences, etc.) as possible. This collateral forms the foundation of the best content marketing.
To get started on your SEO ranking, fill in this formfor a free quote now.
Lack of expertise is the most common reason people like you ask us to help promote their websites. We assemble a nimble team just right for what you need. Please fill in and send us the yellow form on this page
. We'll give you a free quote.
Looking for a different marketing service?