Hi. I am David Leonhardt, and I run THGM Writing Services. We are based in rural Ontario, with writers across Canada and the United States. Our dedicated team of professional ghostwriters is at your service. We'll deliver the blog post or article you want on time and on budget.
We have Canadian ghostwriters and American ghostwriters on our team, as well as French and Spanish translators. We assign the writer who best matches your needs.
Fill in and send us the yellow form on this page for a free quote.
Whether your audience is just in Canada or around the world, our ghostwriters will bring your blog post to life.
Five reasons to hire a blog ghostwriter
Hire a blog ghostwriter to save time, so that you can focus on your business.
Hire a blog ghostwriter to boost your reputation, because we can make you look like a pro.
Hire a blog ghostwriter to keep a regular schedule, even when other priorities pull you away.
Hire a blog ghostwriter to better engage your audience, because we are professional communicators.
Hire a blog ghostwriter to reach a wider audience, because we can help grow your blog.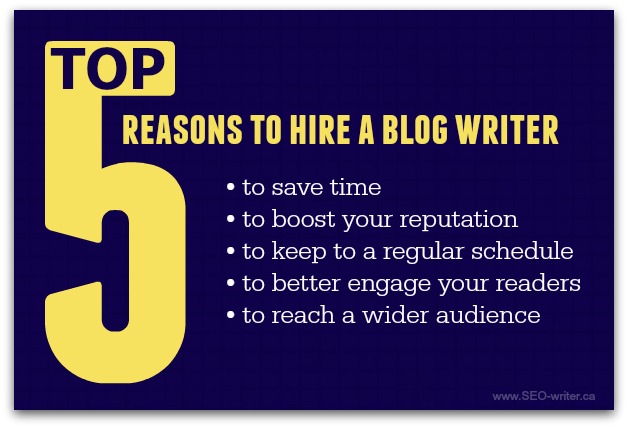 Five reasons to hire our blog ghostwriters
We give you only top quality writing.
We are flexible. Tell us what you need.
We work as your partner; we want you to succeed.
We can help you promote your blog posts once they are published.
We'll advise on the best strategies to leverage your blog for your business goals.
To make your blog shine, fill in this form for a free quote now.

Liudas Butkus – blog owner


The article was just amazing 🙂 probably the very best guest post that I have received.


Francois Bondiguel – online marketing specialist


Really nice work David! … Thanks for this, the article looks great!

5 stars – 2 reviews
Five reasons to hire a ghostwriting agency for your blog
You'll have a team of professional writers to help you.
If something goes wrong, another member of the team can step in.
Our writers are tested and proven. You are safe with them.
We've been serving Canadians and business owners around the world since 2006.
An agency reduces the risk of dealing with an unknown freelancer.
Five reasons to hire a Canadian blog writer
Canadians are nice. Even when writing on controversial topics, we can put your happy face forward.
We can spell in both US and UK English (and in Canadian English, of course). Most business bloggers want to use US or UK English.
Canadian writers understand global audiences.
Canadian clients don't have to worry about exchange rates.
Canadian clients can pay with email Interact.
Five things to tell your blog ghostwriter
Tell us the goal(s) of your blog. How does the blog advance the goals of your business?
Tell us what actions you want readers to take.
Tell us what types of posts you want us to write (case studies, how-to, news commentary, tips, etc.).
Tell us what tone you want to set (formal, informal, mysterious, authoritative, philosophical, welcoming, larger than you are, etc.).
Tell us the schedule you want for posting.
For the best service, fill in the the form on this page and get a free quote now.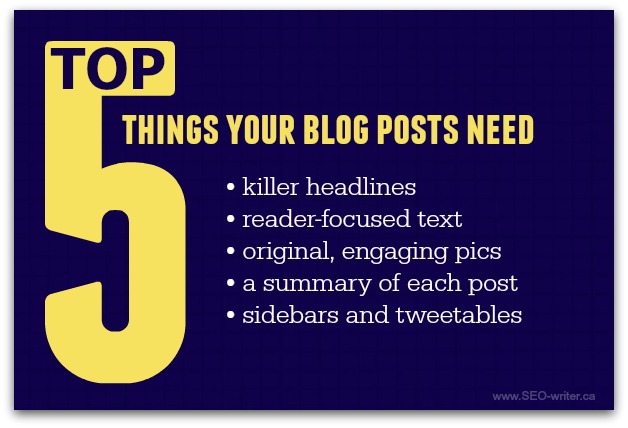 Five things your blog should include (and we can provide)
The main text, written well and focused on the reader.
A killer headline to grab people's attention.
An original image that will grab people's attention (much more than the headline).
A summary of the post, which can also serve as an introduction and as a snippet for social media.
Sidebars and tweetables to break up the text and call attention to key points.
Five tips for an effective blog post
Choose a highly useful topic.
Make your blog post personal. Speak to the reader.
Include at least one image to show what you mean.
Focus on one key message. Don't try to say everything in one blog post.
Write in plain English. Your grandparents should find it easy to understand.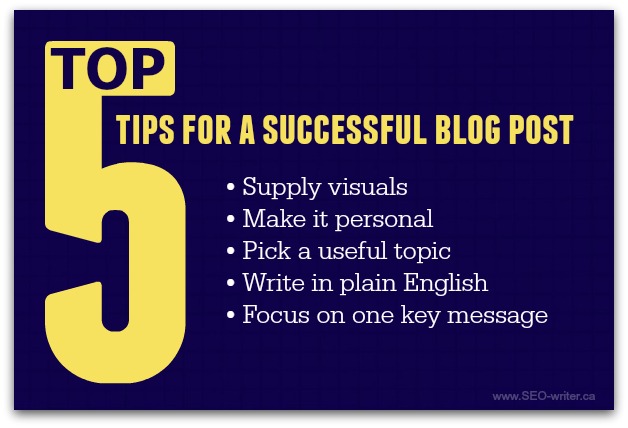 Five ways to pay for blog ghostwriting services
Pay per post. This works if you are not sure yet about outsourcing, but it will cost you more and take more of your time to coordinate.
Pay bulk. This saves you time and you'll probably get a better rate. It also means that you can have a predictable schedule.
Pay to write and publish. This is the hands-free way to run a blog; the writer will create the image and publish for you.
Pay to write and promote. This is the hands-free way to get not just the content, but also the promotion.
For Canadian clients only: pay by email Interac for instant payment without the PayPal fees.
Five steps to find a blog writer
The best way to find a blog writer is to fill in the form on this page.
Look at other blog posts and articles the writer has written.
Determine if the writer can meet your blog publishing schedule .
Try a test post.
Get a firm commitment by ordering the next 10 posts right away.

Ranae Barratt – website owner


THANK YOU DAVID !!! Exactly how I wanted it to flow…. And yes, I will change a few little words here and there, only to personalize it a little more! Thank you very much for your services…. 2nd to None!


Chris Edwards – website owner


Awesome! Thanks for the rewrite, its perfect.

5 stars – 2 reviews
Get your blog started today!
The top reason small businesses come to us is to get their blog started (or to get their stalled blog restarted). People don't have time or attention to stick to a publishing schedule. You can start now – just fill in this form. We'll give you a free quote and, if you wish to proceed, assign a ghostwriter.
Looking some other ghostwriting service?