Everybody loves a good book. It's almost Canada Day, and could there be a better time to discover new Canadian writers?
These writers have very little in common. They are all Canadian. They are all accomplished writers. And they all are generous to other Canadian writers on Twitter. But that's where the similarities end.
Some people hear the word "writer" and think about novelists. Others think about journalists. But Canadian writers come in all sorts of styles and genres.
And so, in the interests of getting to know more good-hearted Canadian writers, here they are. This is part one. You can read part two here.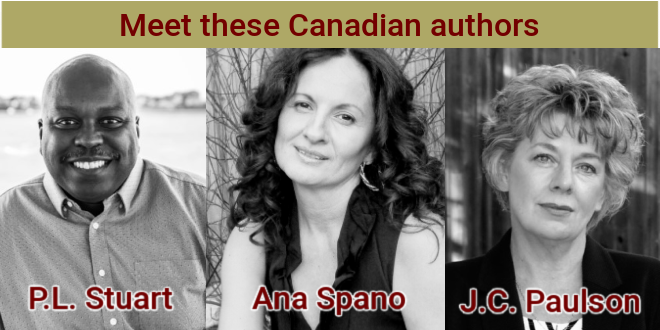 Chatham, Ontario, author Paul (P.L.) Stuart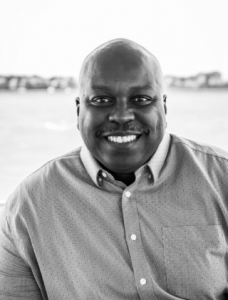 Why not start with A Drowned Kingdom author P.L. Stuart. Toronto-born, Paul now lives in Chatham. But like most of us Canadians, he traces recent roots abroad – in this case to Ghana and Barbados. What better combination to inspire an epic high fantasy novel that takes place in another world.
Like so many writers, his overnight success didn't happen overnight:
"I think I'm no different from most creatives. I have always felt the urge to write and create stories, as long I can remember. It's just a compulsion, a drive, with stories bursting from inside you, needing to get out onto paper, and be shared with others.

I've been writing most of my life, but only recently published. It's been a long, winding journey, but I finally made it to the goal of author."
At 52, Paul is looking forward to "retirement" soon, which for him means "writing full-time". Yes, like so many writers, in Canada and elsewhere, he has a day job. He's in federal law enforcement, which I suspect has inspired more than a passing scene or two in his writings.
"If you think lost kingdoms, mages and magic, kings and warlords are interesting, try working in Law Enforcement. It's a wild, exciting, stimulating ride, with something different experienced on the job every day."
Like many of us, Paul has conflicting views of Canada.
He takes great pride in "the most wonderful country in the world." He knows Canada's reputation is strong and that we've come so far in terms of embracing diversity, especially in the context of human development across the world.
At the same time, he notes that Canada's history is certainly not unblemished. Especially when one considers how our Indigenous communities have historically been treated. He points to ongoing troubles that haunt us to this day, particularly surrounding Indigenous and racialized communities.
"The current state of Canadian publishing is reflective of how much more needs to be done when it pertains to tackling scourges such as racism in our country. Amazing BIPOC creatives have struggled to be heard, and have their works read.

I want to be part of the group of powerful BIPOC authors who enrich Canadian writing. These writers, in their own unique ways, are addressing societal issues that continue to confound us, like racism, discrimination and violence against LBGTQQIP2SAA+, misogyny and violence against women."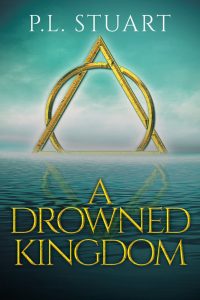 A Drowned Kingdom is actually the first book in The Drowned Kingdom Saga, a collection of seven volumes. In it, a disgraced Prince and his people fight for survival in a strange new land of warlords and magic.
After that, he plans two prequel trilogies, and another seven books to pick up where The Drowned Kingdom Saga leaves off.
Paul is already working on Book Two: The Last of the Atalanteans. It features a painted mage, a stolen throne, three lords in disguise, an ancient flag, an unfaithful queen, and more.
I know what I'll be asking for my birthday this year. And next year. And quite a few years after that.
Toronto-area author Ana Spano
In a world of information overload and culture wars, Woodbridge-based writer Ana Spano has dedicated herself to providing perspective.
Indeed, her first book, soon to be published is Perspectives.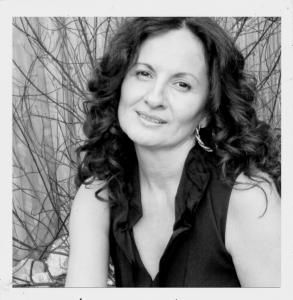 After 30 years working as manager, supervisor and claims specialist for various law firms, Ana is stepping out. She is coming into her own as a writer. And her writing is informed by her life experiences.
For 10 years, Perspectives has been a work in progress. Soon, it will become a book. It will bring together all the perspectives she has observed dealing with clients and others over the years. Those perspectives touch on the heavy topics of life:
health
mental well-being
business and finance
personal relationships
relationships with God
relationship with one's higher self
"To think, this ever-changing world holds billions and billions of people from all walks of life – imagine billions of opinions and ideas being produced on a daily if not on a second-by-second basis. Some will be positive and some negative.

"I just feel that it is so important—now more than ever because of the growing population and particularly as racial integration becomes more common — that we all learn to co-exist with one another, peacefully. That is the simple message of my book."
Ana's message doesn't end with the publishing of the book. Indeed, it's the message that's driving the book, and she plans to continue pushing the message of peaceful co-existence as an influencer.
It is noteworthy that she did not set out to be a writer. She found herself writing a lot on the job, honing her skills. With so many ideas wanting to burst out of her head, she did what all writers do – set the ideas free by writing them down.
It has often been said that publishing a book is cheaper than therapy. A self-described "clean freak", Ana's spiritual path has taught her to calm down, to learn to let the little things go, to let dust-balls be dust-balls.
Ana has lived almost all her life in Woodbridge, just north of Toronto. She was too young to remember her early childhood in Peru. She loves living in a "beautiful, peaceful country".
Who else would start a blog post with "Hello my beautiful souls!" You know you've found a place to find perspectives beyond the transactional humdrum of daily life.
"We are spiritual beings having a physical experience—we are here to experience it all! Be patient with yourself and enjoy the ride!"
Saskatoon author Joanne (J.C.) Paulson
The Saskatoon-based author of the Adam and Grace series writes fiction in "mad two or three-hour spurts and collapses with a pounding headache and trashed neck at the end of it." Joanne Paulson's single-minded focus is the same force that drives creativity in artists of all types, not the least in writers.
She has also been blessed with what every writer has in common – voices in her head. also been blessed with what every writer shares has in common – voices in her head. : Before she wrote her first mystery novel, Adam's Witness, she had been through a difficult time resulting in insomnia. But her brain intervened, saying, "Cut it out. Here's a plot. Now shut up and write the book." And thus, she became a novelist
The results speak for themselves.
Adam and Grace is a series of four mystery novels "with a side of love" and a novella. She's also authored a little cookbook, Cooking With Fire, which she likes to give away for free.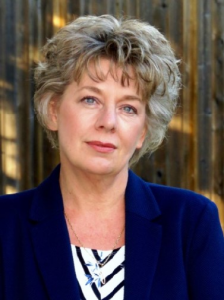 Adam's Witness
Broken Through
Fire Lake
Griffin's Cure
Two Hundred Bones
Two Hundred Bones takes place in beautiful but wild northern Saskatchewan. The discovery of an old bullet-riddled car rotting in the woods made my brain cells churn: What was it doing there? Who had emptied a gun into it? Why had no one moved it?
"And so, my main character's sister, Hope, wanders into the forest seeking early berries when she stumbles and makes contact with a human scapula. Her horrifying discovery leads to a cold case investigation involving bootlegging, corruption and brutality.

"My books are profoundly plunked in the middle of Canada, meaning my own province and mainly my own city. I have often felt there is not enough fiction actually situated here, despite the many brilliant authors calling Saskatchewan home. I'm not about to ship my characters out to New York or Paris. They belong here, as I do."
She is now working on yet another novel set in Canada: Blood and Dust, scheduled for publication in February, 2022. It is a historical fiction work set in 1880s Canada, and has been accepted for publication by Black Rose Writing in February, 2022.
Written as a hero's journey, Blood and Dust chronicles a few years in the young life of James Sinclair, who is wrongfully accused of rape by a powerful man and forced to flee Toronto. He rides west to settle ahead of the encroaching railroad. Along the way, he encounters hobos, beautiful women, Métis traders and murderous raiders.
"I think being Canadian has affected my writing in myriad ways. To begin with, the average Canuck subscribes to certain obvious values, such as decrying discrimination, abhorring the murder and abduction of women (and all humans), and generally disagreeing with his or her governments, albeit more gently than some others on Earth. "
Joanne has been a journalist almost all her life, venturing into fiction only six years ago (when those voices in her head overpowered her). Canadian journalists, she says, have a "perhaps ridiculously idealistic dream of improving society, … there are embedded furies in my soul which must rage onto the page or choke me altogether."
Like most writers, Joanne started early. Reading by age two. Writing before she can remember. Choosing her journalism career in grade six, in Betty Mauchel's English class, to be precise. "I realized I'd have to figure out a way to make money at writing," she recalls.
The plan was to get paid to write. Getting paid to be idealistic was just a bonus.
All that writing and all her success hasn't given Joanne too big an ego. She knows what she writes well, and what she doesn't.
She stays away from poetry… actually, she doesn't ("I am a terrible poet, but I can't seem to help myself when overwhelmed by emotion.")
But she does stay away from fantasy ("I simply don't have the imagination").
Somehow, I have a hard time believing she has a lack of imagination. She is the only person I know who stalks roving bunnies with a camera. And you don't roll out a string of mystery novels without a pretty good imagination.