Hi. This is David Leonhardt, and I run THGM Writing Services. Our dedicated team of professional writers is ready to fill your website with compelling content. We'll deliver your pages on time and on budget.
We have Canadian writers and American writers on our team, as well as French and Spanish translators. We assign the web writer who best matches your needs, based on your niche and your brand image.
Fill in the yellow form on this page for a free quote today.
Whatever your website is selling or promoting, you will be more effective if your content:
shows off your expertise
puts the readers needs first
well-written in proper English
makes it easy for readers to buy/contact/subscribe
is clear and easy to understand (plain language writing)
For a free quote, fill in this form.

Ranae Barratt – website owner

THANK YOU DAVID !!! Exactly how I wanted it to flow…. And yes, I will change a few little words here and there, only to personalize it a little more! Thank you very much for your services…. 2nd to None!

5 stars – 1 reviews
Five reasons to hire a professional website writer
Hire a website writer, because it's an investment, not a cost
Hire a website writer to get started, because we have the time
Hire a website writer, because we know what types of content work
Hire a website writer to make your website sound professional and credible
Hire a website writer to write a variety of content, from blogs to product pages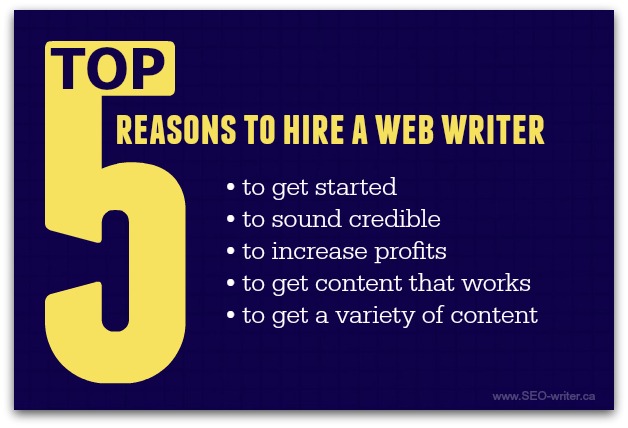 Five reasons to hire our content writing services
Our web writers treat you, the entrepreneur, with respect.
Our web writers are talented – they craft the most effective words.
We write from scratch, based on your direction – there is absolutely no plagiarism here.
Our name is The Happy Guy Marketing. We specialize in making website owners like you happy.
We listen to your needs, and we are flexible to fill them. Let us know what you need and we will make sure that your website gets it.
To get your website content started, fill in the form on this page to get a free quote now.

Liudas Butkus – blog owner

The article was just amazing 🙂 probably the very best guest post that I have received.

5 stars – 1 reviews
Five reasons to hire a freelance writing agency
We are not alone. If a one of our writers falls ill, we assign another.
Our selection of writers ensures that you get a good fit for your website copy.
All our writers are trusted sources. We've taken the time to verify them. That protects you.
You don't have to do it all yourself. You have professional writers to help you fill your website with quality content.
We don't micromanage our writers. They are good and they know what they are doing. But if something isn't working for you, we can step in.
Five reasons to hire a Canadian content writing service
You can pay in Canadian dollars.
Canadians are nice. You'll like working with us.
Like you, we are hard-working and conscientious.
We have Canadian writers…but we also have American writers. We'll assign the best one for the job.
We write Canadian English for a Canadian audience (Readers from Victoria to Toronto to Halifax will love your story!)…but we can also write American and British English for a world audience.
Five types of websites that often don't invest enough effort in their content
Industrial
eCommerce
Financial services
Business to business
Consultants and solopreneurs
Five tips to work with a website content writer
Organize your information by page.
If you provide images, the writer can refer to them in the text.
Tell your web writer how long each page should be (What's the word count?).
Provide a list of keyword suggestions for any page you want fund in the search engines.
For each page, tell the writer what the goal is and how you envisage the visitor moving through the
Content to reach that goal.

Alan, Karma Kisses Tea House

We would like to say we think you did a wonderful job editing our new website. The content flows really well and reads a lot smoother and sounds more professional now.

5 stars – 1 reviews
Five top tips for successful content marketing
Stay on topic.
Write to a grade 8 level.
Talk directly to the reader.
Don't sell, except on sales pages.
Be accurate and authoritative so that readers trust you.
Fill in the yellow form on this page for a free quote now.
Start writing your story today!
The most common reason people like you ask for our help is because it takes too much time to write and add content to their websites. No problem, we can help. Just fill in the form on this page, providing as much detail as possible. We'll give you a free quote and put you in direct contact with an experienced web writer from our team.
Looking for a different writing service?